If you Google "Lean start up" you get over 11 million search results.  If you were to mention it at any Boston networking event you could instantly find someone who is reading a book about it, someone practicing it right now, and someone who just wants to talk about it.  In fact its become so over taught / talked about that now people are writing books about books that other people have written. (I know that sounded complicated, but seriously…its true)
I mean at this point everyone knows the buzz words right?
Fail Fast
Eric Reis
Steve Blank
Steve's book (that started it all) Four Steps to the Epiphany
Customer development
Earlyvangelists
Listen to you customers
Launch early
Etc….
Over the past year or two I've observed that there is one lean startup principle which is terribly difficult to implement and almost always overlooked.
Don't Be Defensive
When you are starting up a company, creating something, you are putting it all on the line.  And I don't necessarily mean financially.  I mean mentally and emotionally.  You are taking an idea that you have worked out inside your head and are opening it up to criticism and feedback from the entire world.  There will with out a doubt be some people who think you are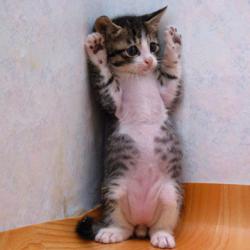 stupid.  There will be people who you thought would support you, who won't.
The stereotypical "Roller-coaster" example exists for a reason right?
And the crazy part is that with this whole movement around Customer Development, its even more necessary than ever to put yourself out there.  In fact, its your job.
There are 2 road blocks that most entrepreneurs will (unknowingly) encounter:
1. They will react defensively to feedback
Its only natural right?  I mean someone is criticizing "your baby".  But by doing this you will not only not "hear" the important feedback your potential customer is giving you, but you will make the conversation more combative.  It will most likely make the person you are interviewing feel attacked and uncomfortable being completely honest (which is a huge missed opportunity for you).
2. They will look to try and confirm their hypothesis
This is a combination of humans inherently being bad listeners, and entrepreneurs wanting to succeed more than anything else in the world.  You need to find a way to be unbiased and open minded.  The best thing I can think of is to simply check yourself every 2-3 minutes – "What is this person really thinking, am I interpreting it correctly?  Are they really biting?"
————–
I was at a great event last week in Charlotte, NC and watched 4 new startups present their ideas to an audience of 100 people and a panel of 4 very successful entrepreneurs.  After their presentations there was a really engaging Q & A which involved questions both from the panelists and the audience.  Three of the four founders, were consistently explaining themselves and rebutting concerns from the audience.  They kept starting sentences with "Well, I think…..".
Not one of these 3 founders took the time to simply say "THANK YOU" to the people asking them thought provoking / critical questions.  The audience / panel was giving their real, honest feedback and helping these founders avoid potential obstacles and they never even said thank you?  They were too busy defending themselves.
Even worse than that, none of these guys were taking notes.  I mean I know you are on stage, but shit these people are taking the time to help make your business stronger and you aren't even writing it down?  If I was up there all I would be doing is saying thank you, asking deeper clarifying questions in response, and writing everything down.
———–
Just to clarify, the point of this post is not to teach you something, and certainly not to provide a lesson in psychology.  I was inspired to write this simply to raise awareness around a problem I believe is hurting entrepreneurs chances of succeeding.
I hope at the very least this post will make you think twice next time someone is giving you feedback.
Good luck out there.
**For those who really aren't familiar with what customer development is all about, feel free to email me directly or leave a comment below and I will send you over some good links / material to get started**