I've been out of college for 3 or 4 years now and as my younger friends all graduate I've started to notice an interesting trend.  This idea of the "corporate ladder" is becoming less and less acceptable.  What am I referring to?
Jr. Analyst —> Financial Analyst 1—> Financial Analyst 2 —> Financial Analyst 3 —>                                         Finance Associate —> Finance Associate 2 —> Senior FA —> etc. etc. etc.
(I mean i was legitimately bored just typing that)
Accounting Intern —> Junior Accountant —> Staff Accountant —> Sr Accountant —>                                      Accounting Manager —> Controller —> etc. etc. etc.
Sorry. Sorry. I'm done now, but I really felt I had to prove a point there.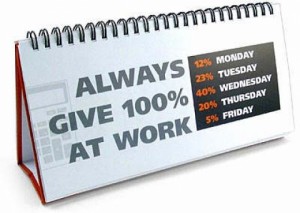 The first problem here is that when you graduate, regardless of how much you have to offer, there seems to be a clear path you have to follow.  More and more people want to be compensated based on the work they do, not the years they've been at your company (that might be the most important part of this post, and worth re-reading). Now don't get me wrong, I understand there needs to be some structure, something for people to work towards.  That is very important.
What I am saying is that there needs to be way for "your best employees" to excel.  Now this might upset some of your other employees – "Why is she getting more responsibility (and money) than me?  I have been here for 5 years!?".
I say thats fine.
Its much easier to replace someone like that than it is to find another "Erin Bury", who is really getting after it and truly cares about your company.
Here is a real life situation that got me thinking about this in the first place:
(as you will notice the more you read my blog, I am a huge proponent of examples, scenarios, and hypothetical situations)
Example: Phil
I have a friend, lets call him "Phil", damn is he smart.  This kid is definitely going to be on Jeopardy one of these days.  He reads a lot and is very good at finding the most efficient way to accomplish something, and then repeating it over and over again.  Needless to say he's a kick ass accountant.  Lets say Phil's company expects him to be in the office for about 40-45 hours a week.  Because he's so good at what he does it really only takes him 60-70% (or approx. 27-28 hours) of his time each week to do the work given to him.  Based on how the system is designed there is absolutely no benefit to him doing any more, so he spends the rest of his week reading ESPN, getting involved in conversations on Reddit, and other time killing activities.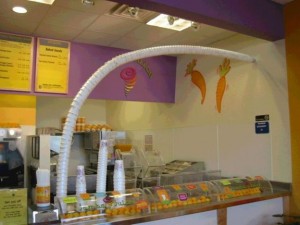 Now I get that nobody spends 60 minutes of every hour working, thats unrealistic.  But Phil could certainly be a more powerful force in his department, if the system allowed for it.  Instead he is limited by something as silly as his age (24).  I don't need to start listing off all the people who have done amazing shit by the age of 24 do I? (but in case you were curious)
One other thing to watch out for:
People tend to feel like the only way to grow within your company is to take on a management responsibility.  This is something I actually went through myself at Grasshopper.  I needed more to chew on, and was looking for ways to make more money / increase my value.  So I tried to do what society taught me, take on a management role.  Luckily I am surrounded by smart people who care about me, and were able to point me in the right direction.  Here are a few problems with this common misconception:
Logically there can only be so many managers, and if everyone thinks that is the only way to grow, you will very quickly run into a simple mathematical problem
Managers are very important to the growth of an organization, and if you continue down this path you will find yourself with tons of managers that frankly aren't very good leaders.  Employees who might not even be good with people, but just thought this was the logical next step.
You will end up making people who know they don't want to manage feel like they are stuck in a rut and have no place to go.
*Note: I am not going to end this post with a meaningless question, hoping people will answer that question in the comments section.  Instead I am simply going to ask that if this is something you have experience with, or also feel strongly about, please share that passion with me below*